Residential Roof Cleaning
Roof cleaning is one of the most affordable ways to extend the life of your roof, one of a home's more expensive assets to replace and repair. By cleaning your roof, you dramatically and instantly give your home a boost in curb appeal! For roof cleanings, we specialize in a soft wash system to protect your shingles and trim. The cleaning solution we use kills mildew and algae – the main culprits in discoloring your roof. And then we use a low-pressure rinse to make your roof look like new again.
$50 OFF Roof Cleaning Special!
Here are some other benefits of having your roof professionally cleaned: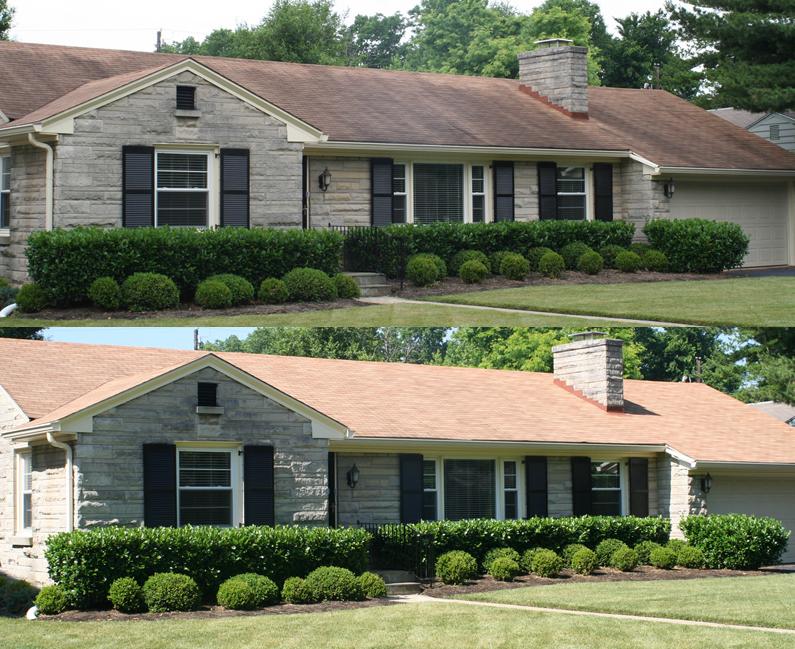 Increase home value: The way a home looks on the outside is very important to its appraised value and resale capabilities. A dirty roof could create fear in a potential buyer that the roof may need imminent replacement.
Extended roof life: Algae, mold and dirt trap moisture and deteriorate your roof shingles by causing decay. Removing this can extend the life of your roof by keeping it clean and well maintained. Also, you can catch smaller problems before they become larger ones. Repairing your roof is more cost-effective than replacing, which also extends the life of your roof.
Protection for your family: Removing things like dirt, mold, mildew, and algae from your roof can help prevent those bacteria from coming inside your home and causing health concerns for your family.
Trust the experts who have cleaned thousands of homes in the greater Memphis and surrounding area! At Heavenly Sunshine Property Services our customer is our priority: we show up on time, get the job done right, and provide affordable pricing. Call us today for a free estimate!